Export Insights
in progress
EesySoft provides institutions with granular data about tool usage, course and user activity, and message or support article performance in order to demonstrate exactly how faculty and students use your LMS.
Such data is valuable because it is used to analyze LMS adoption and the success of investments in the different EdTech tools.
EesySoft wants to provide an easy and accessible way to export all the insights gathered in our dashboard. By being able to export all of the insights, the teams focused on LMS success can share all the data with higher management, budget holders, and decision-makers to help them visualize ROI and make informed investment decisions.
Why are we building this feature?
Promote distributed access to EesySoft across institutions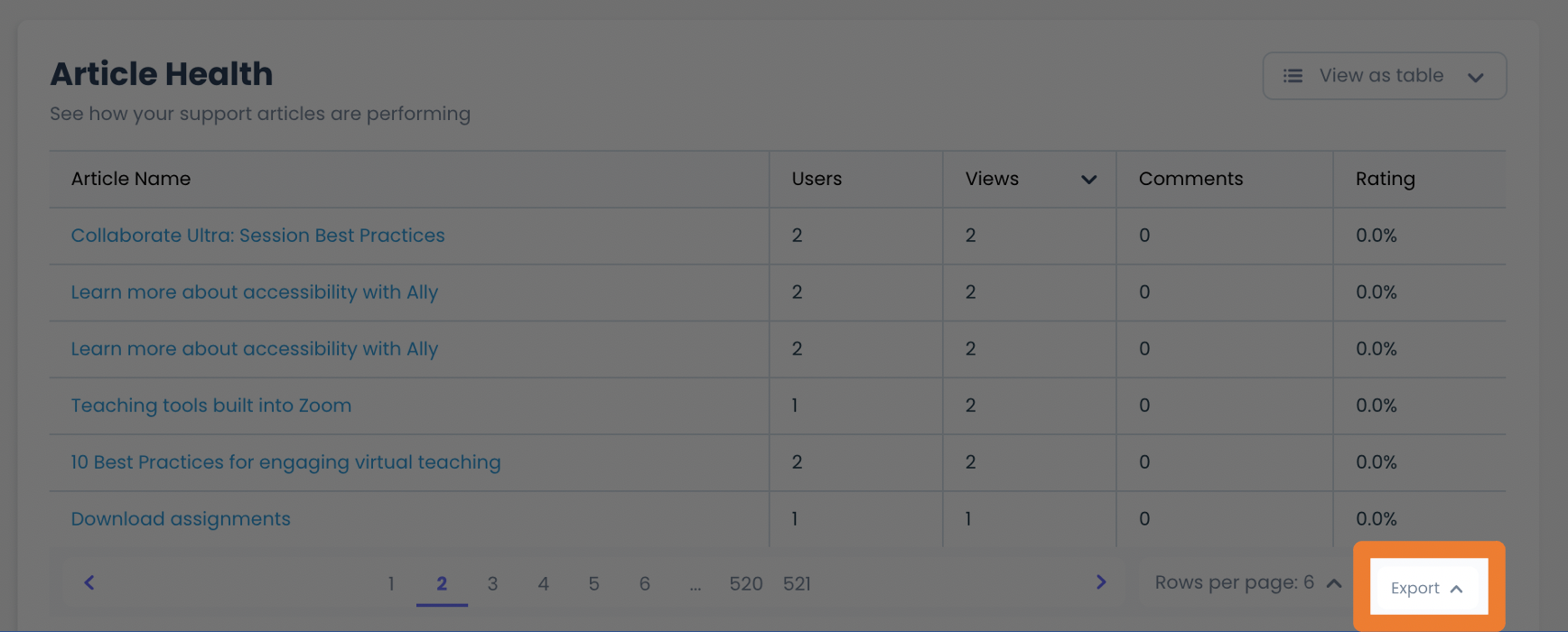 marked this post as
in progress